DOKU.ARTS
Zeughauskino Berlin
19.09.–14.10.2012
We hope to be back in 2022!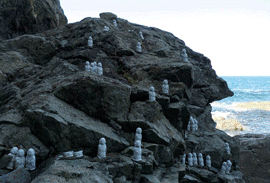 Water Children
"Some aspects of life are hard to express in words. To touch the deep layers of feelings connected to issues of motherhood and loss and experiences of procreation and the sense of failure it can entail, you need to create something like music, a labyrinth or a ritual. Something that isn't only about speaking meaning, but explores other ways to express the deep and intense experiences in our lives. In this documentary, artist and pianist Tomoko Mukaiyama asks a group of Japanese women to participate in her art project exploring and meditating on the meaning of their monthly blood and the rhythm of their bodies. (...) Gradually, and unexpectedly, this film evolves into a collaboration between the artist and me. Why did I chose to make a film about such a sensitive and hard to grasp subject as 'female fertility'? I am challenged by Tomoko who asks me to participate in her project; confronting my own strong and mixed feelings towards being a woman without children of my own. Our conversation takes place in music and images. This film is about how deeply art can be connected to life and how necessary it is to express what we often cannot speak about." (Aliona van der Horst)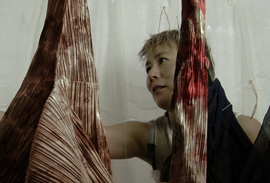 Aliona van der Horst
Dutch director Aliona van der Horst was born in Moscow, Russia, in 1970 and studied Russian literature at the University of Amsterdam and film at the Dutch Film and Television Academy. Most of her documentaries deal with art. Van der Horst's films have received numerous international awards, among them the Special Jury Prize at the Tribeca Film Festival in New York for Voices of Bam (2006), the Grand Prix of the FIFA Montreal, the Dutch Academy Award for The Hermitage Dwellers (opening film at DOKU.ARTS 2006) and Best Documentary Award at the Edinburgh Film Festival (Boris Ryzhy, presented at In Progress, DOKU.ARTS 2008).