DOKU.ARTS
Zeughauskino Berlin
19.09.–14.10.2012
We hope to be back in 2022!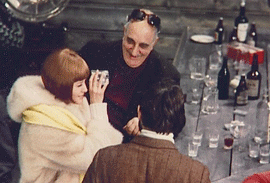 L'Ouragan Kalatozov
The Russian cinema has an enormously rich tradition of film directors whose work—while not exactly unknown in the West—has only recently begun to be properly evaluated. Among these 'invisible' directors, few turn out to be as important as the Georgian master Mikail Kalatozov, the subject of Patrick Cazals's searching documentary. A loyal servant of the state (at least on the surface), Kalatozov seems subversively to question the doctrines of Socialist Realism by the sheer bravura and wilfulness of his shooting style. Whether one is talking about pre-war classics like Salt for Svanetia (1930) and A Nail in the Boot (1932), or later internationally-recognised works like The Cranes Are Flying (1957—Cannes Palme d'Or winner) and I Am Cuba (1963), Kalatozov's oeuvre has an energy and inventiveness that grow more influential with every passing year. (Tarkovsky's formal experiments with the flowing camera, for example, are unthinkable without Kalatozov's pioneering efforts.) Such virtuosity was bound to result in accusations of formalism, and one of the most interesting aspects of the film is the thoughtful way it handles Kalatozov's tortuous relations with Stalinism. Aided by a fine selection of excerpts, and by the analyses of some unusually intelligent and articulate film critics, Cazals's documentary explores the work, and also the life story, of an exceptionally gifted cineaste.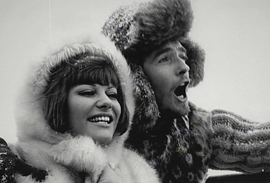 Patrick Cazals
Patrick Cazals studied film and philosophy in Paris and has directed nearly 50 documentaries since 1976. In 1987, he created the production company Les Films du Horla, and dedicated himself to documentaries and portraits of artists. Among them: Sergueï Paradjanov (1988), Doisneau in Towns, Doisneau in Fields (1993), Bohumil Hrabal (1995), Amrita Sher-Gil, An Indian Rhapsody (2002), Sartre and de Beauvoir Tribulations to Caucasus (2003), Arthur Rimbaud, Cyprus poste restante (2006), Rouben Mamoulian, The Golden Age of Broadway and Hollywood (2007). He is currently shooting a film about the actor Musidora.