DOKU.ARTS
Zeughauskino Berlin
19.09.–14.10.2012
We hope to be back in 2022!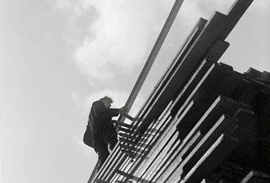 Alles Moet Nieuw – Piet Zwart
Piet Zwart (1885—1977) was an idiosyncratic and stubborn designer, who lived for innovation and paved the way for the international success that is now known as Dutch Design. He worked as an interior and industrial designer, commercial typographer, photographer, critic and lecturer, playing a key role in defining the design climate in the Netherlands in the Twentieth Century. His versatility and influence on present-day designers led the Association of Dutch Designers to award him the title of "Designer of the Century" in 2000.
Everything Must Change—Piet Zwart includes a wealth of unique archive material, such as a newly discovered fragment in which Piet Zwart himself can be seen in a commercial from 1928. The film offers a major survey of his work. "I wanted to translate to our era a complex and difficult time about which little is known, referring to the 1920s and 1930s when Piet Zwart was very productive as a designer and artist and when he faced rising fascism that was to curtail the freedom of artists. A lot happened in the field of art in the 1920s and '30s and there's a lot to be discovered." (Sherman de Jesus)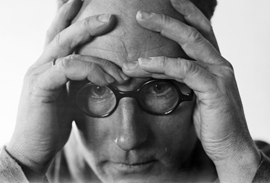 Sherman de Jesus
Sherman De Jesus was born in 1947 in Curaçao, in the Netherlands Antilles. He has lived in the Netherlands since 1970, where he first studied law and later at the Film Department of the Radio Nederland World Service. He was the director of the National Film Festival in the Netherlands and launched the first Dutch Film Market in the 1980s. Since 1988 he has worked as a filmmaker, author and producer for Dutch television and in 1992 he joined forces with producer Cécile van Eijk to set up Memphis Film & Television.