DOKU.ARTS
Zeughauskino Berlin
19.09.–14.10.2012
We hope to be back in 2022!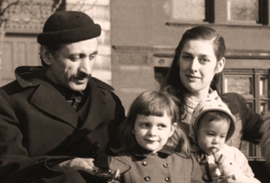 Without Gorky
Acts of suicide are notoriously inconclusive. When the abstract expressionist painter Arshile Gorky hanged himself in 1948, at the age of 46, it opened up rifts in his immediate family circle that have lasted to the present day. Who could blame his much younger American wife Mougouch from wanting to distance herself as swiftly as possible from the tragedy? And yet neither of her now grown-up daughters, Maro and Natasha, can quite forgive what they claim to be the callousness that their mother displayed in the immediate aftermath of the incident. Over 60 years later, the daughter of one of the sisters (and by the same token granddaughter of the artist) revisits the complications of the trauma in a bid to find definitive closure. Cosima Spender's beautiful and elegiac film accompanies her mother and her aunt on a journey of exploration that takes us from elegant Manhattan townhouses to the shores of Lake Van, near the Armenian border of Turkey, unearthing many psychic secrets along the way, and demonstrating, almost casually, that in the right, sensitive hands, documentary is among the most powerful tools we possess for interpreting the work of an artist.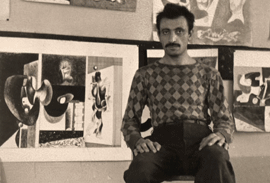 Cosima Spender
Cosima Spender was born and grew up in Italy in an English artists' family. She moved to England at fourteen. With her university degree in anthropology and art history at the School of Oriental and African Studies and UCL (University of London) she cultivated an interest in local identity and ethnic traditions, whether in Africa, Asia or Europe. Still photography and travelling sparked off a passion that led to the post-graduate documentary directing course at the National Film and Television School in England. After film school she travelled around the world as a photographer/director. Besides Without Gorky she has filmed The Importance of Being Elegant and Dolce Vita Africana.