DOKU.ARTS
Zeughauskino Berlin
10.09.–12.10.2014
We hope to be back in 2022!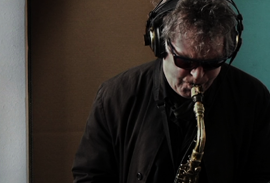 Transmitting
Three well-known Jazz musicians – the German pianist und saxophonist Joachim Kühn, Moroccan singer and guembri player Majid Bekkas and the Spanish percussionist Ramon Lopez – live out a long-held dream: to spend four weeks together in Morocco. Time for music, for encounters and for a new album. They hire a tiny studio in Rabat and invite guest musicians along. They drive into the desert to meet a traditional drumming group and to record with them. In between times are detours in daily life, setbacks and minor crises. Where have they come from, where do they want to go – culturally and musically, collectively and individually? Christoph Hübner and Gabriele Voss's film is about improvised music and the work involved, about the meeting of different cultures, about the other and the self. And, quite simply, about great music.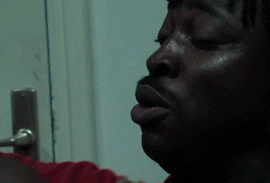 Christoph Hübner
Christoph Hübner was born in 1948 in Heidelberg, studied directing at the HFF in Munich and has been making cinema and TV films since 1975. He was a co-founder of the Ruhrfilmzentrum in 1978, established his own film production company and is engaged in the Europäischen Dokumentarfilminstitut (EDI). Hübner worked predominantly on feature-length documentaries that were often part of a cycle. From 1994 to 2000 Hübner developed the project "Dokumentarisch arbeiten. In thirteen episodes he held discussions on the specifics of documentary with directors such as Johan van der Keuken, Volker Koepp and Klaus Wildenhahn.