DOKU.ARTS
Zeughauskino Berlin
10.09.–12.10.2014
We hope to be back in 2022!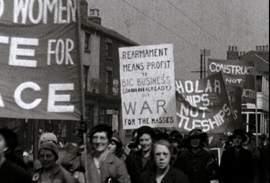 To Hell with Culture
In 1943 Herbert Read, influential poet, art critic and self­-professed anarchist, wrote an essay entitled To Hell with Culture. In it he laid out his ideas for a civilisation based on cooperation in which culture would no longer be a commodity, separated from society, but an integral part of everyday life. Read is well-known to a selection of academics, artists and anarchists who still use his multi-disciplinary writings as a source of inspiration for their respective practices, yet he has been side­lined from history primarily because of his uncompromising views in support of modernism and his anarchist ideals. To Hell with Culture addresses Read's legacy through an exploratory film, with the aim of reappraising and revitalising Read's unique contribution to modernism. The film uses interviews, readings, archival footage (including unseen footage of Read himself) and the Yorkshire landscape to create a poetic portrait of Read's driving themes. As well as drawing on Read's life story, which is central to his philosophy of nature, art and society, it engages in conversations with artists, poets, curators, historians and Herbert Read's own children, to ask how we can apply Read's ideas and approaches to the commodification of culture in our contemporary society.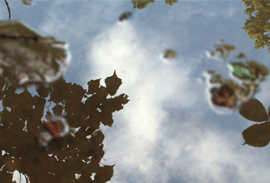 Huw Wahl
Huw Wahl was born in London in 1985. He has a Master's degree in photography of the University of Central Lancashire and his works have been exhibited in ICA London; Cube Gallery, Manchester; Museum of Architecture and Design, Slovenia and King's Gate Gallery, London. He works as a performer, artist and filmmaker in Manchester. His films include Help Yourself Manchester (2012). Wahl has been awarded with an Arts Council Grant (2013) and was a Royal Photographic Postgraduate Bursary Winner in 2012.