DOKU.ARTS
Zeughauskino Berlin
09.09.–27.09.2015
We hope to be back in 2022!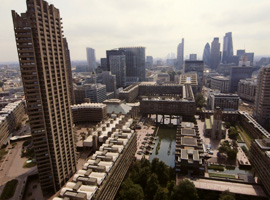 Symposium
Architectures in Motion
This year's symposium explores the filmic documentation of architectures and cities. The focus is on unconventional approaches and long-term observations that are rarely traced or shown in Germany. The conference approaches numerous issues, including: which insights are gained through documentary forms in the design process and the subsequent use of architecture? How transparent are the interactions between the participants? To what extent can the construction process be reproduced via the medium of film? What is a personal film about architecture? How can film serve as a source of inspiration for architects?
Date Friday, September 11, 2015, 13:30-18:30 (film programme with guests 19:30-23:00)
Location Zeughauskino, Deutsches Historisches Museum, Unter den Linden 2, 10117 Berlin
Conference language English
Registration info@doku-arts.de
Participation in the symposium is free.
For any inquiries, please contact Laura Hofmann pr@doku-arts.com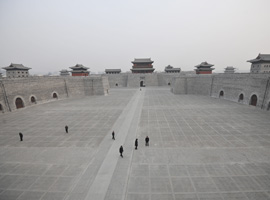 Opening Keynote
Media, Metropolis, Mind: Wandering Through 150 Years of Urban Documentation
William Uricchio, Massachusetts Institute of Technology, Boston, USA
Participants and Lectures
Re-counting Architectures
Ila Bêka and Louise Lemoine, Filmmakers, Paris, France
What the Architectural Avant-Garde Learned from Film: The Case of Diller Scofidio + Renfro
Edward Dimendberg, University of California, Irvine, USA
Thomas Elsaesser
Professor Emeritus at the Department of Media and Culture, University of Amsterdam, Visting Professor at Columbia University
Documentary Long-Term Observations
Michael Loeken, Filmmaker, Witten, Germany
Phyllis Lambert
Architect, founder of the Canadian Centre for Architecture, Montreal, Canada
The collective and the architect – building processes in film
Pierre Maillard, Filmmaker, Geneva
Filming Ground Zero: Politics and Reconstruction
Mike Marcucci, Filmmaker and Producer, New York, USA
Filming Architecture
Stan Neumann, Filmmaker, Paris, France
The Camera as a Means of Research: Torre David and the Urban-Think Tank
Daniel M. Schwartz, multimedia storyteller, Urban-Think Tank, ETH Zurich, Switzerland
Moderation: Jörg Taszman
Film critic, amongst others for Deutschlandradio Kultur, Die Welt, epd Film